Luxurious Stay At Pench
Vannraj Resorts
Stay At vannraj resort
Vannraj, located on the border of Pench National Park, is a luxury safari lodge set within a dense dry deciduous forest. The property celebrates the best of regional architecture, culture and cuisine so that guests can immerse themselves in the natural beauty of the region while experiencing authentic central Indian hospitality. Our endeavor is to provide a meaningful and unique experience to guests, while ensuring the future protection of India's spectacular wildlife and natural heritage.
Pench National Park
Pench National Park claims 758 sq km of the lower southern ranges of the Satpura hills of Central India. The park is named after the River Pench which divides it into Seoni and Chhindwara districts.
Location – The park is located near Turia gate, Seoni district, Madhya Pradesh. It is Just 90 Kms from Nagpur City, Maharashtra (1.5 hours appx) which is easily accessible via air, road, and railways.
The resort can organize a comfortable and convenient pickup and drop off service from Nagpur airport/station or any other place as per your convenience. A meet and greet service can also be arranged if required by an English or Hindi speaking representative.
Safety measures for
COVID 19
We at Vannraj Resort and Spa take standards for hygiene and cleanliness very seriously and are taking additional steps to ensure the safety of our guests and associates. Our Resort health and safety measures are designed to address a broad spectrum of viruses, including COVID-19, and include everything hygiene, cleaning product specifications used in the guest rooms and common areas cleaning process. Rooms are spread in a distance from each other.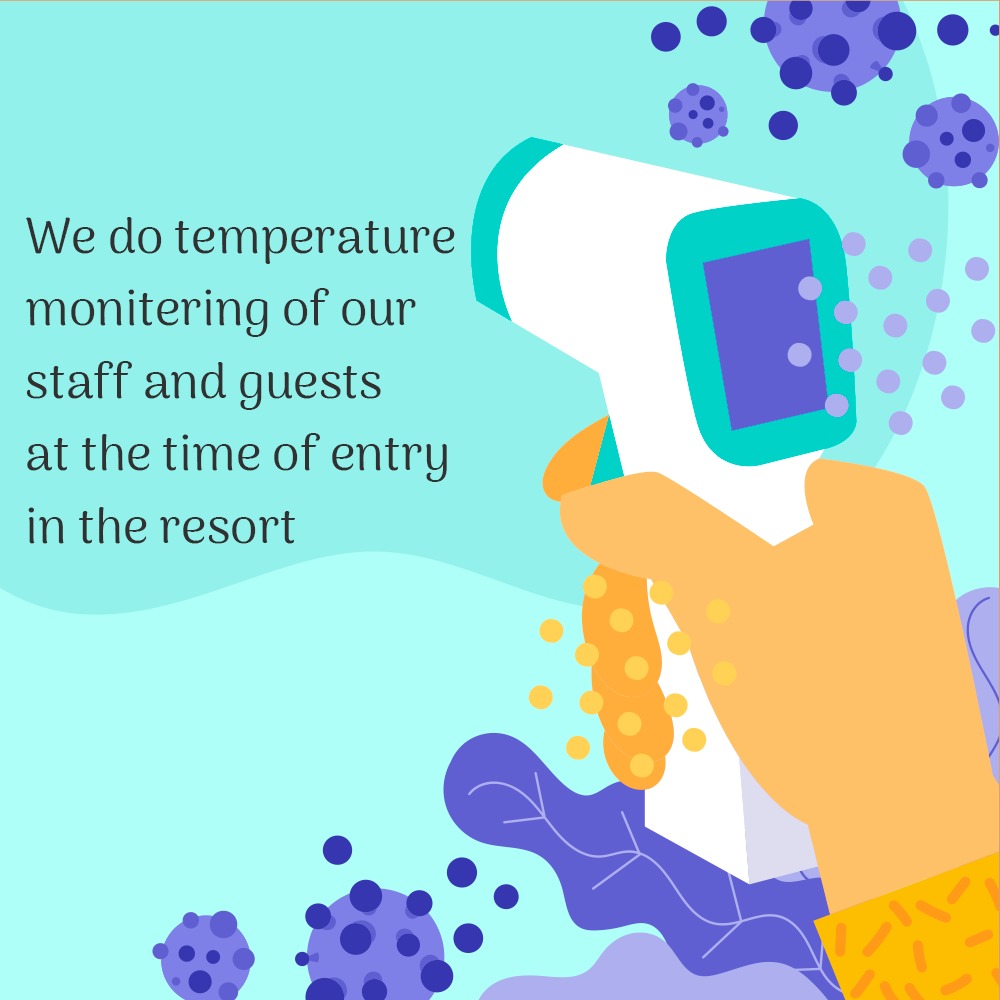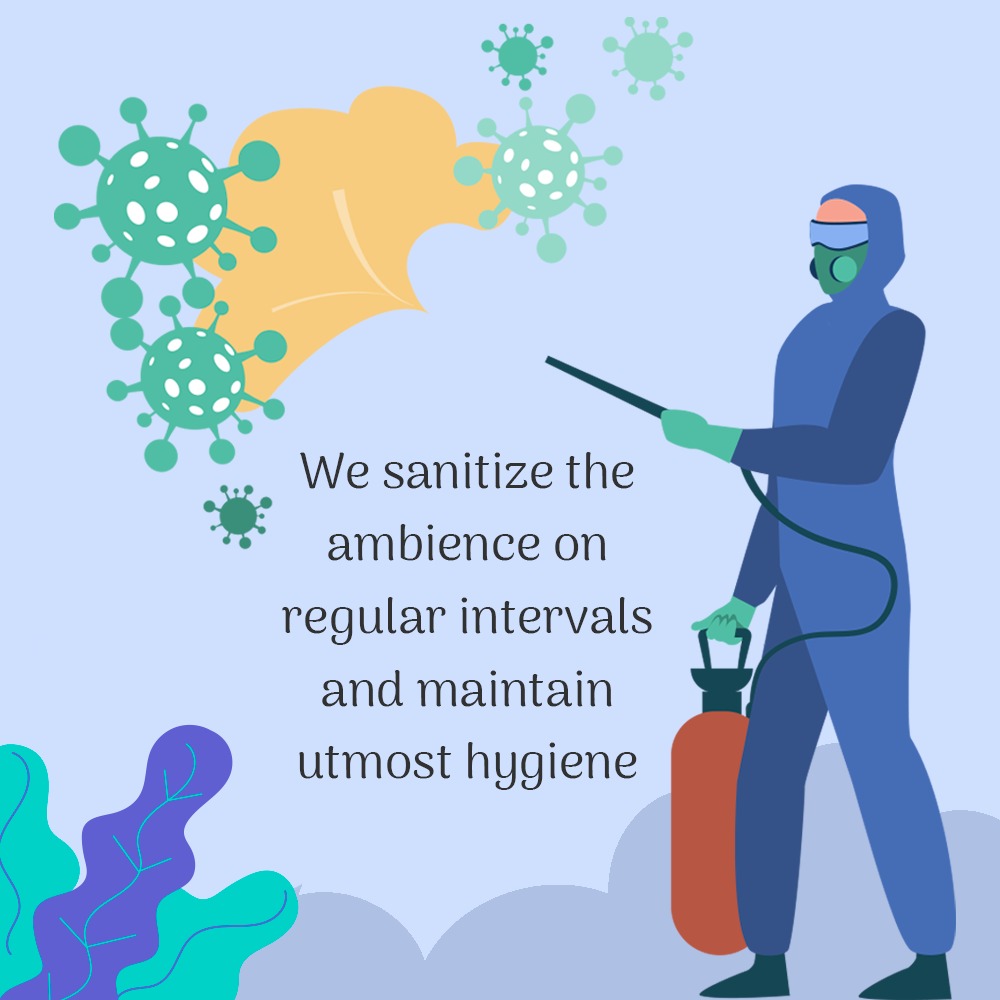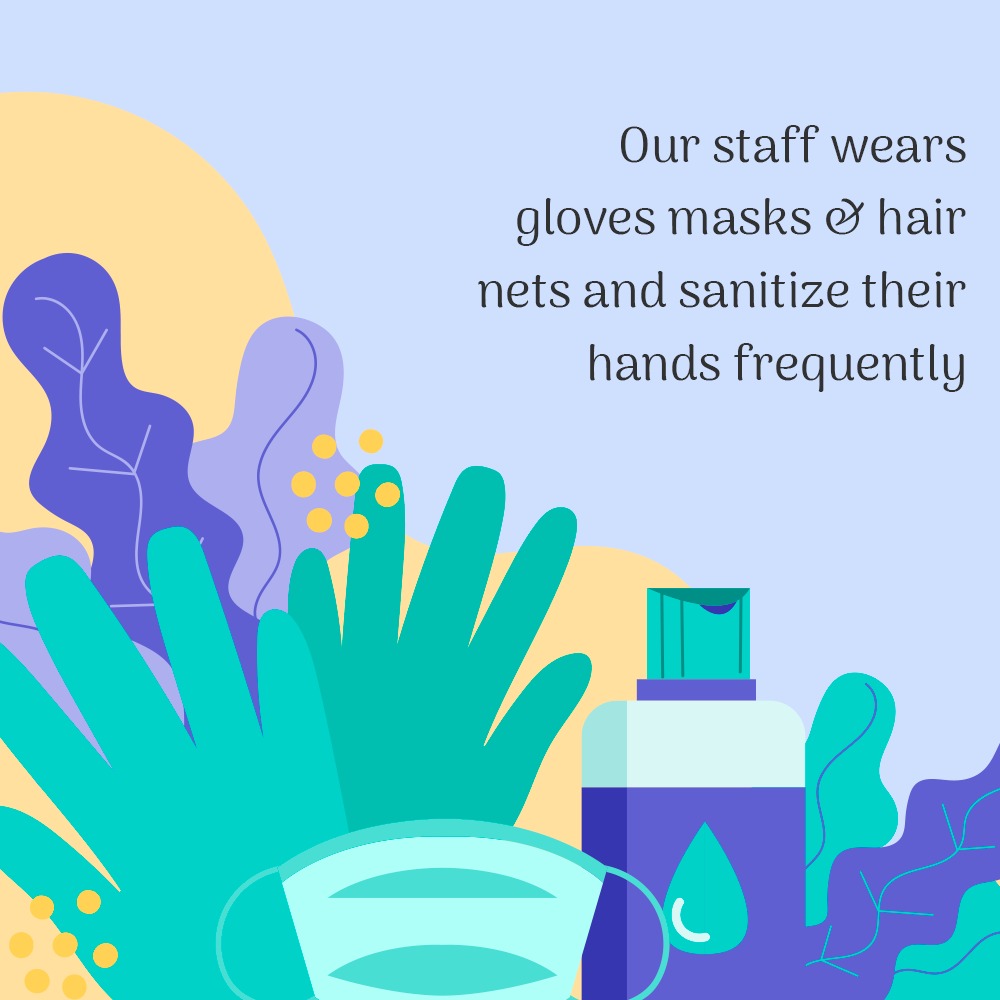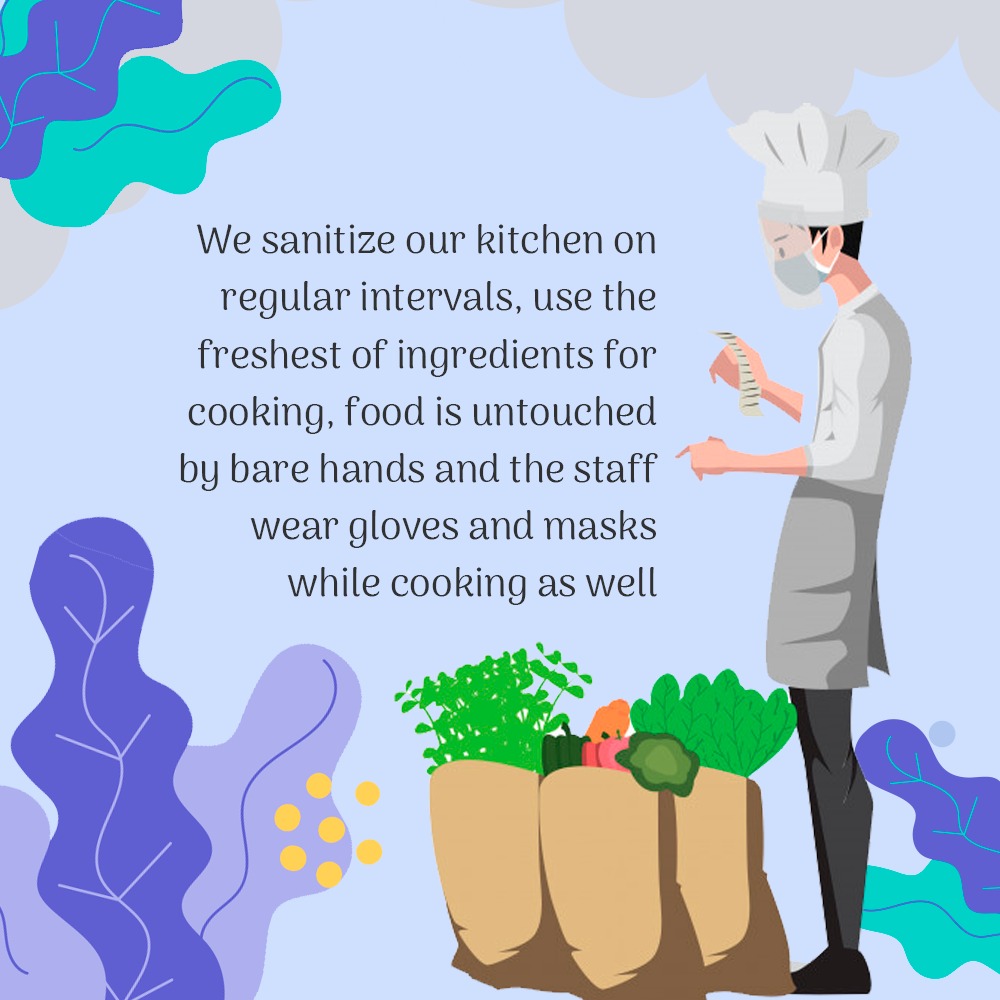 STANDARD PROTOCOL AT RESORT
All touch points in public areas like door handles, counter tops, table tops, railings, etc. are cleaned continuously using a sanitizer / disinfectant.  These practices are also in place in guest rooms.
Masks and disposalable gloves are being worn by all team members at all times and changed frequently.  Housekeeping staff use fress gloves for every room when they service.
Spray with professionally identified chemicals is being used to disinfect various public areas.
For the safety of our guests, rooms will be sanitized after guest's check-out, kept vacant for 24 hours and then re-allocated for new guest's.
Restaurant and seating in the lobby have been reconfigured to ensure safe distances are maintained between guests.
Protocols are in place for staff in the kitchens, restaurants etc to sanitise their hands every time they serve food or touch food related items.
All supplies and materials are sanitised before being admitted into the hotel premises.
A guest check-in self-declaration form is in place, which covers COVID-19 symptoms.  Any guest who indicates these symptoms is required to undergo a mdical examination prior to check-in.
Tempreture readings of non-resident guests are taken at the entrance of the hotel.  TEmpreture readings of resident guests and team members are also taken once a day.
CHECK-IN-PROTOCOL
All guests undergo a mandatory contact-less temperature check.
All Guest luggage is thoroughly sanitised before check-in
As per the government guidelines, guest are encouraed to use the Aarogya Setu app on their phones and present it at the time of check-in
Guest are requested to maintain the safe distance of 2 meter (6 feet) with other person.
Express check-ins are encouraged to reduce time spent upon arrival.  The mandatory guest details for registration are requested in advance through a digital medium.  Pre-registered guests only need to sign the registration card.
In case of any documents being required at the time of check-in, guests are encouraged to share digital scans via email / what's app to minimise contact.
All guests are mandeted to sign a self-declaration form containing details about their travel history and health checks.
All guest room keys are sanitised and are given to the guest in a contact-less manner.
All guest stationery like pens used at the front desk are sanitised after every use.
Luggage assistance is available on request. However Guest is requested to travel with minimum luggage.
CLINICALLY CLEAN ROOMS
Room cleaning and servicing is carried out only in the absence of in-room guests by trained housekeeping staff wearing protective gear.
Advanced technologies like misting, etc are facilitated to achieve clinically clean standards.
For Our Guest Hygiene & Safety no linen will be Pre spread in the room. The linen will be spread on Guest arrival at designated accommodation.
High-touch sufaces are sanitised on a frequent basis using hospital-grade disinfectants as rcommended by World Health Organisation (WHO) and Ministry of Health and Family Welfare (MoHFW)
Alternate rooms are allocated along with a 24-hour interlude between a check-out and the next check-in.
RESTAURANT PROTOCOL
Restaurnat layouts and seating arrangements have been remoldelled to maintain safe distancing
All service associates wear protective gear and adhere to stringent safety norms and hygiene protocols.
Tables and chairs are duly sanitised after every use.
At the restaurant food will be placed on the table or on buffet. No serving of food will be there.
CHECK-OUT PROTOCOL
Guest is encouraged to use digital payment option more frequently for any kind of payment
Get Access to
All Amenities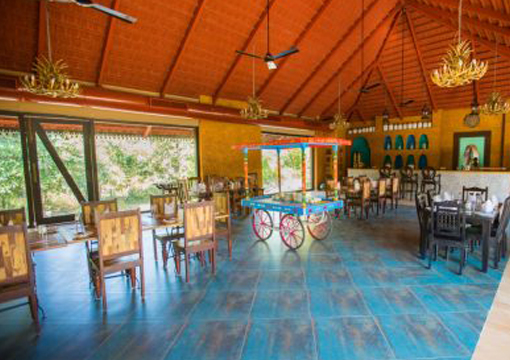 Dining
Dining experiences with plenty of wow-factor, to fantastic deals at the popular places of jungle,eating a little of everything and matching things in the refined way.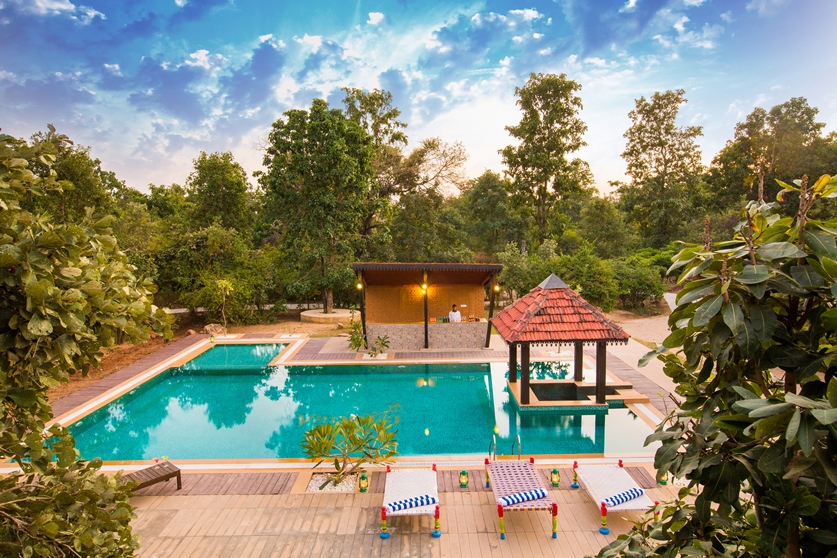 Swimming Pool
Open air surronnded by beautiful view and spa , a wonderful, relaxing pool with attach kids pool.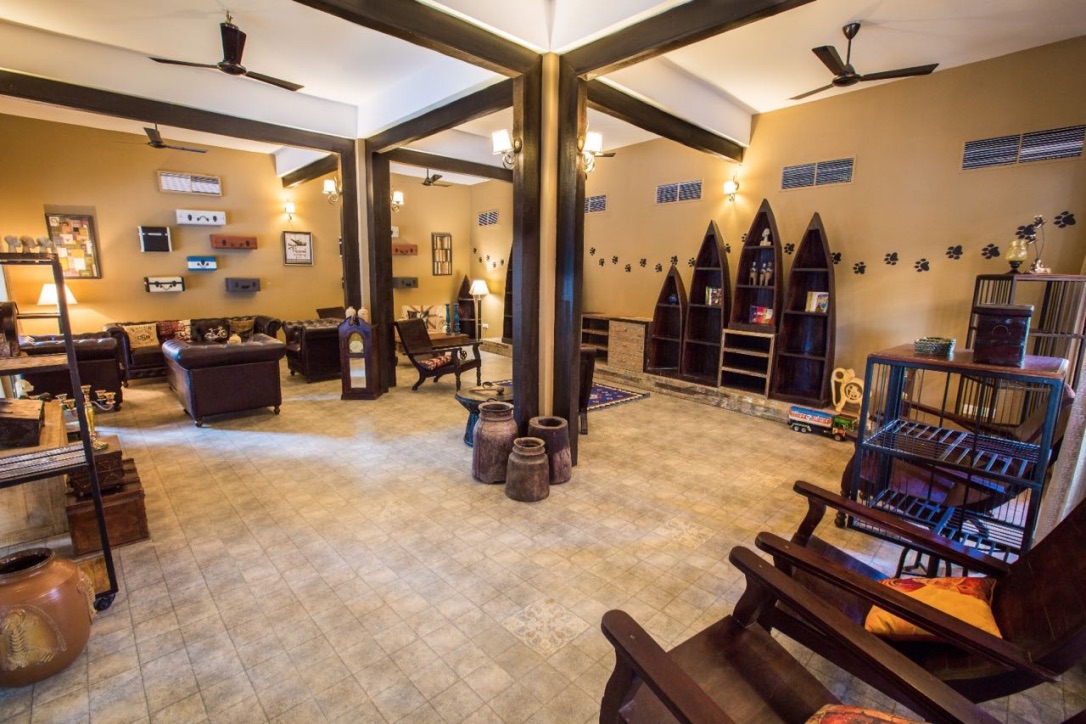 Library
A well mantained  library to immerse yourself  to catch the tales of forest or to enjoy  popular fiction/non fiction. A Very artistic place with something for everyone.
What we do
Experiences At Vannraj

Nature-Safari & Jungle Walk
A jungle walk is an exciting way to explore the nearby buffer area of the forest. Embrace your inner explorer as you move through the thick vegetation, listening to bird calls and identifying animal tracks.

Potter's Village
Half hour from Vannraj, spend the afternoon in the potter's village, which is called Pacchhdhaar village. This small village which is home to just a few families all of whom are involved in pottery, offering a fascinating glimpse into this traditional craft.

Wellness & SPA
Enjoy SPA services at vannraj which Stimulates the lymphatic system to rid the body of toxins. Releases Serotonin and enhancing the "feel good" factors. spas include massages; facials,body treatments like exfoliation, wraps and packs; aromatherapy.

Ayurveda
Ayurveda is an ancient lifestyle practice which aims to create harmony within the body. Practised widely in India. Ayurvedic spa adopts ancient healing and cleansing method to promote overall wellness of individual & offers holistic treatment that rejuvenates person's mind body as well as spirit.
Jungle Safari
Pench National Park
The safari experience is integral to what Vannraj offers. Our well trained Naturalist has an unparalleled understanding of the local flora and fauna. With their insight, the park comes alive and everything from a porcupine quill to a tiger's footprint becomes part of an incredible narrative of survival. Safaris are all conducted in state-of-the-art four-wheel drives, which are least intrusive to the flora and fauna. The park is closed on Wednesday evenings.
Celebrations!
Vannraj by Ayana provides you with a range of inspiring spaces for all your celebrations and meeting requirements. From family get-togethers to business conferences, you can expect curated menus, personalized planning and unique venues to make your gathering unforgettable.
Conference Hall
For Business meetings & can accomodate 50-60 people
Manicured Lawns
For wedding celebrations. Serves 100-150 people
Restaurant & Deck by the Swimming Pool
For Private parties & Celebrations. Serves 80 – 100 people
Pool Table
Vannraj offers Gaming zone to spend quality time with your friends or family members over the pool table with some Delicious snacks and drinks. It Improves stretching, balancing power, Sharpens your mind, Improves hand-eye coordination greatly, Provides fun for all, regardless of age.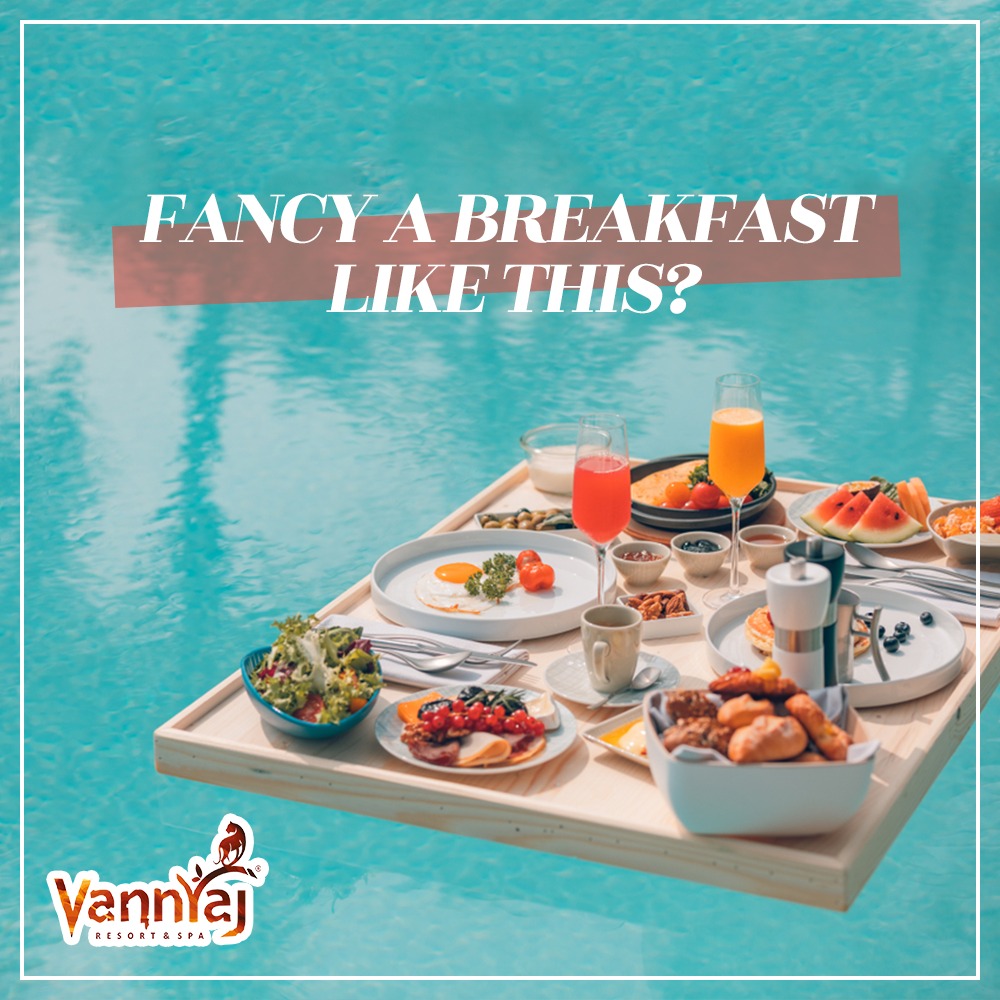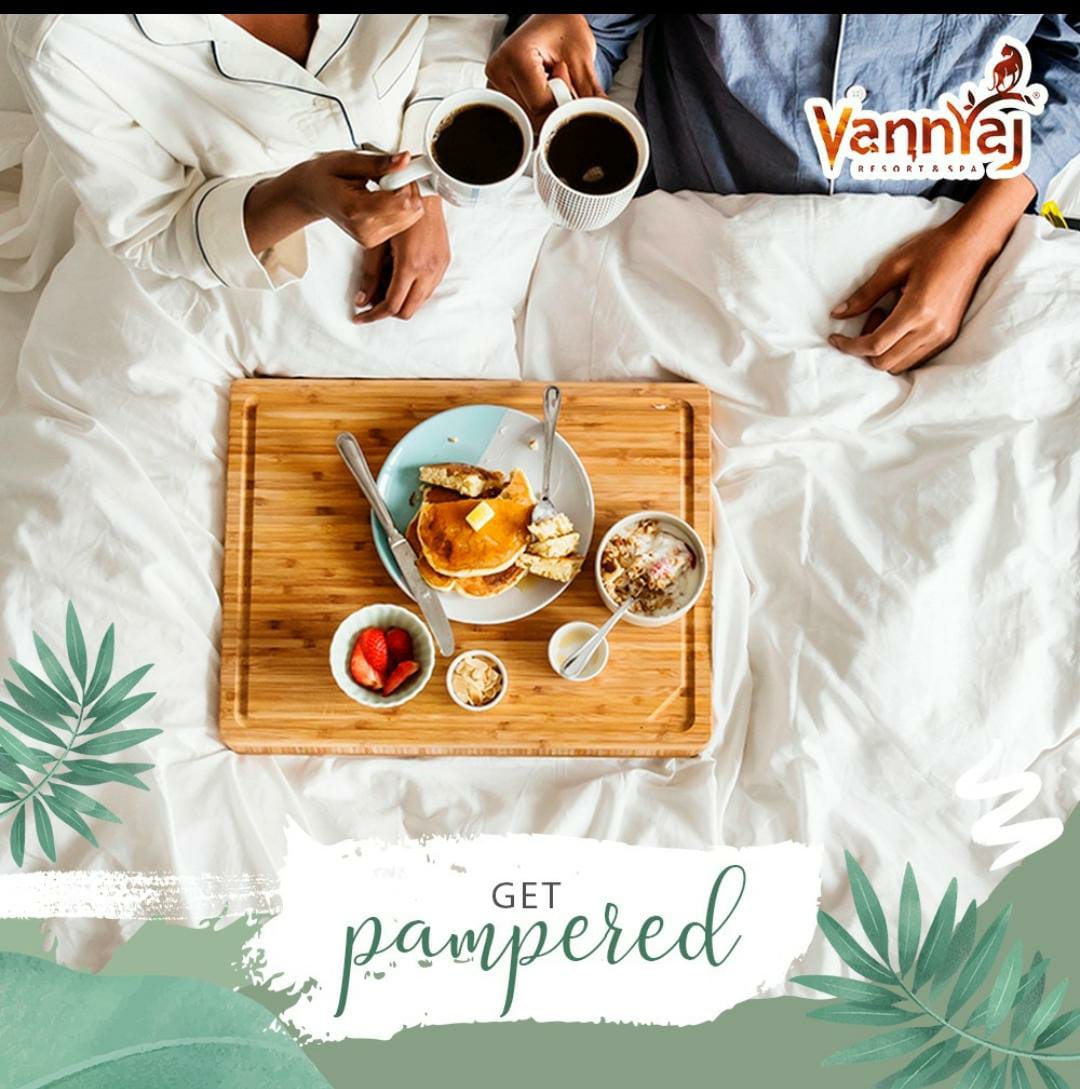 Gaming Zone
The Gaming Zone is an exciting, innovative and creative social enterprise that provides free, open-access facilities and support for children and young people. Game zone will provide an electrifying and a never-before real gaming experience for people who loves to play games.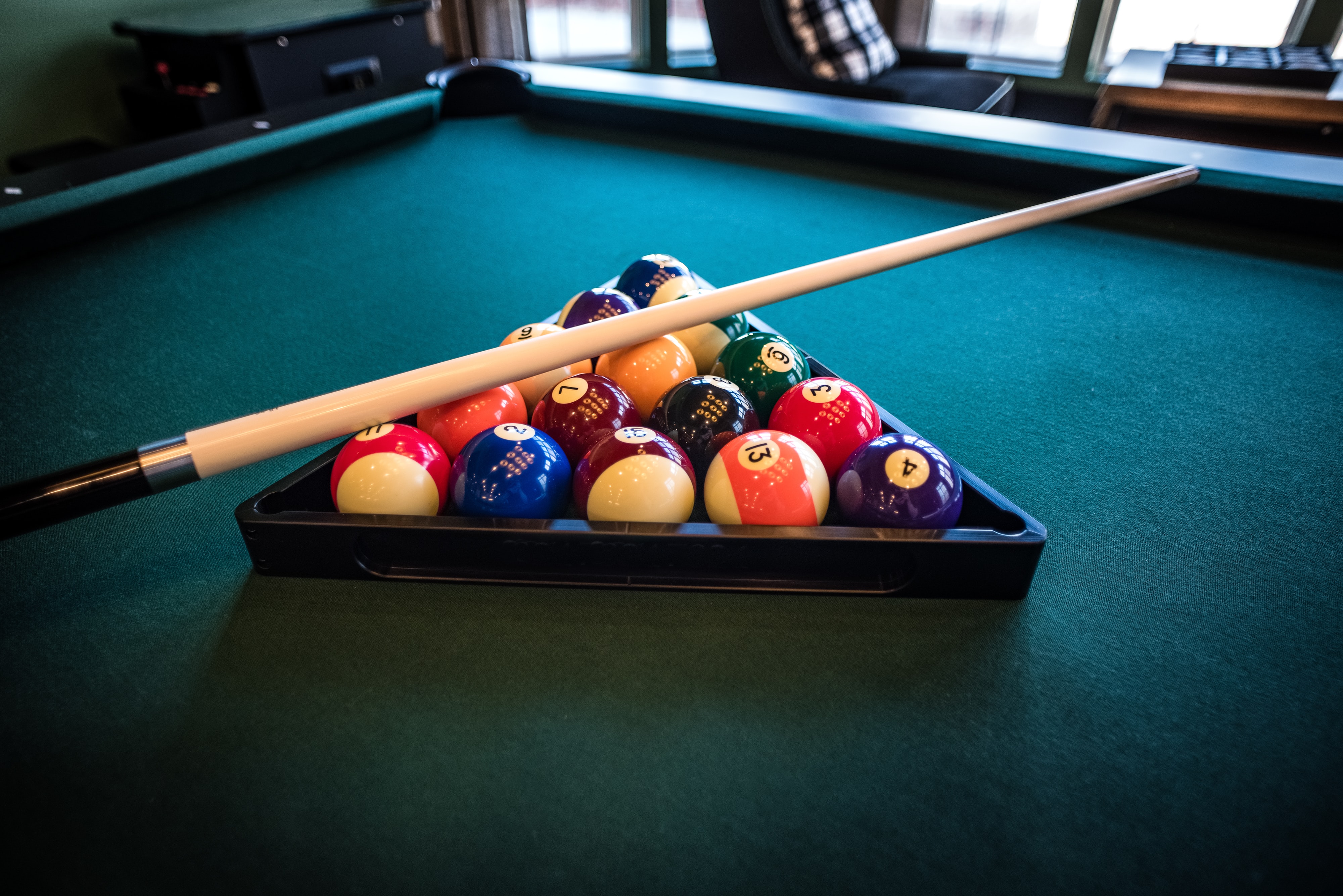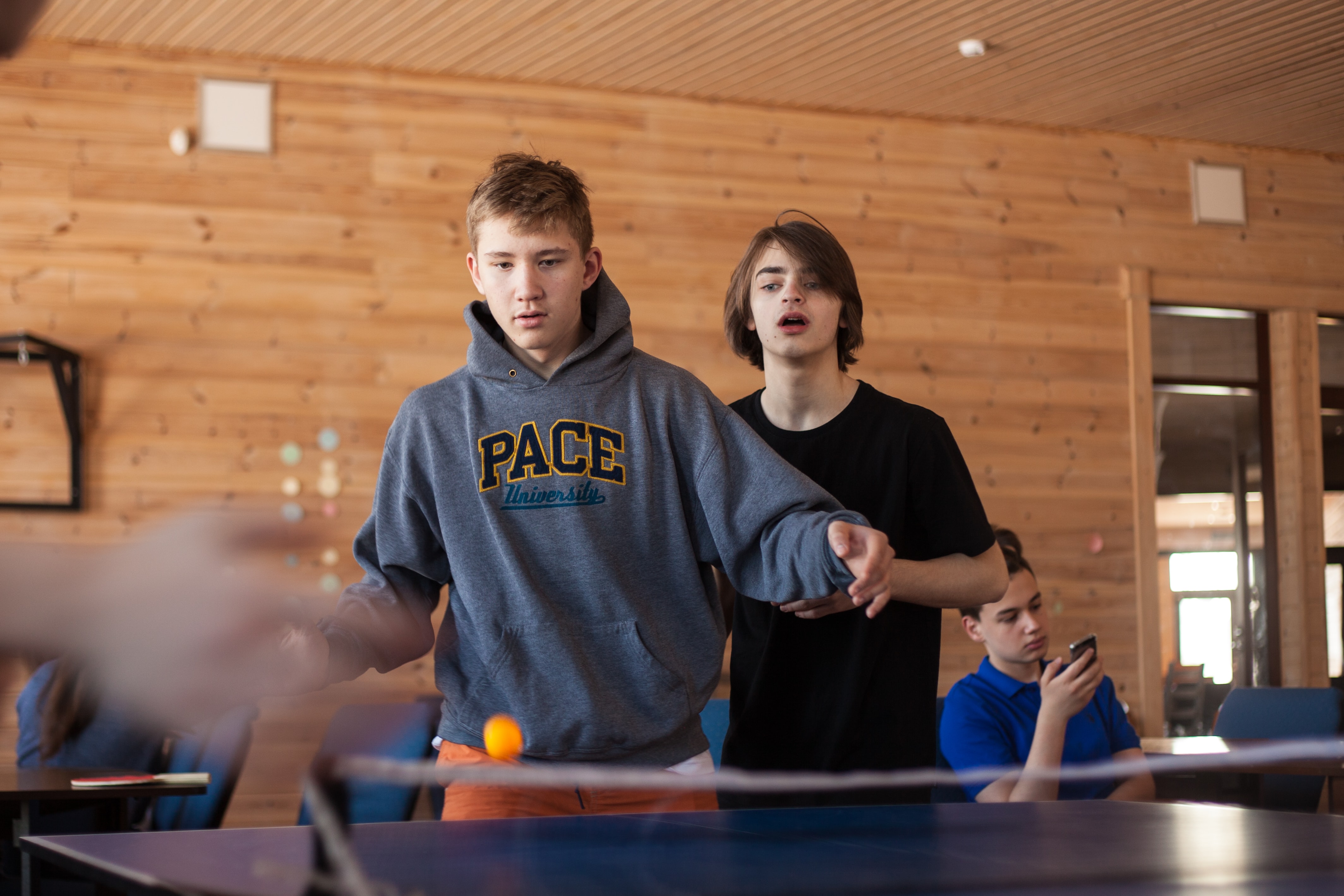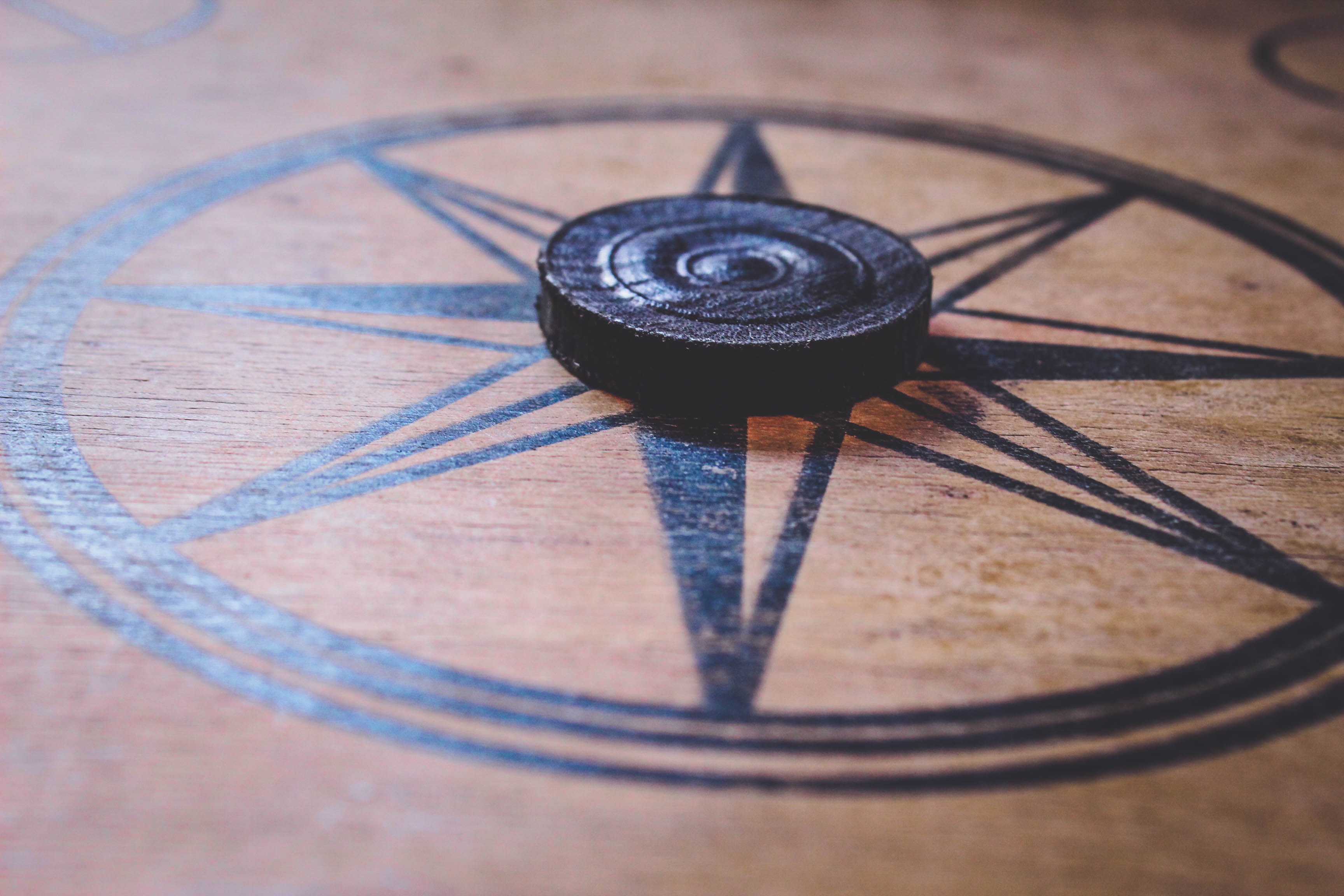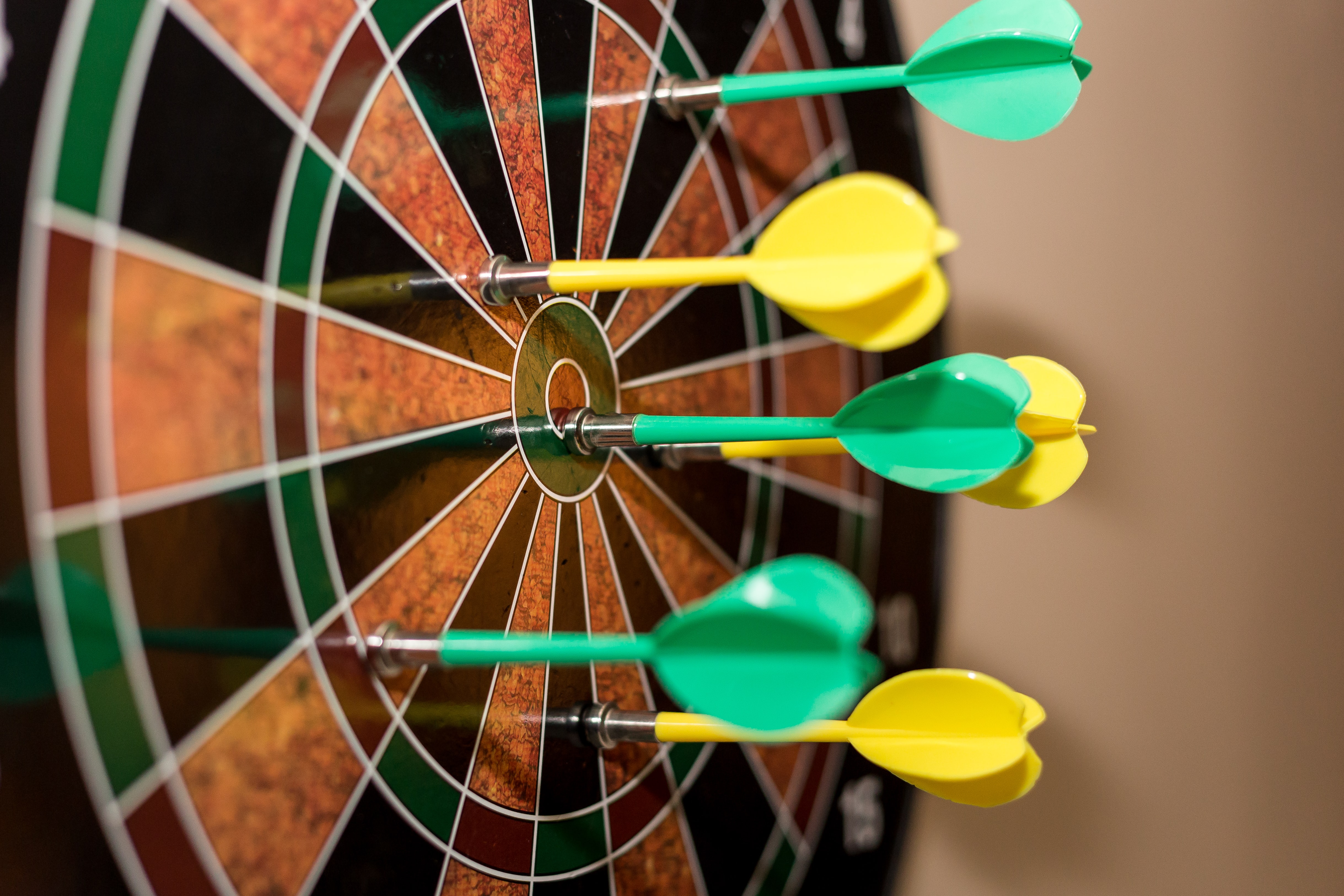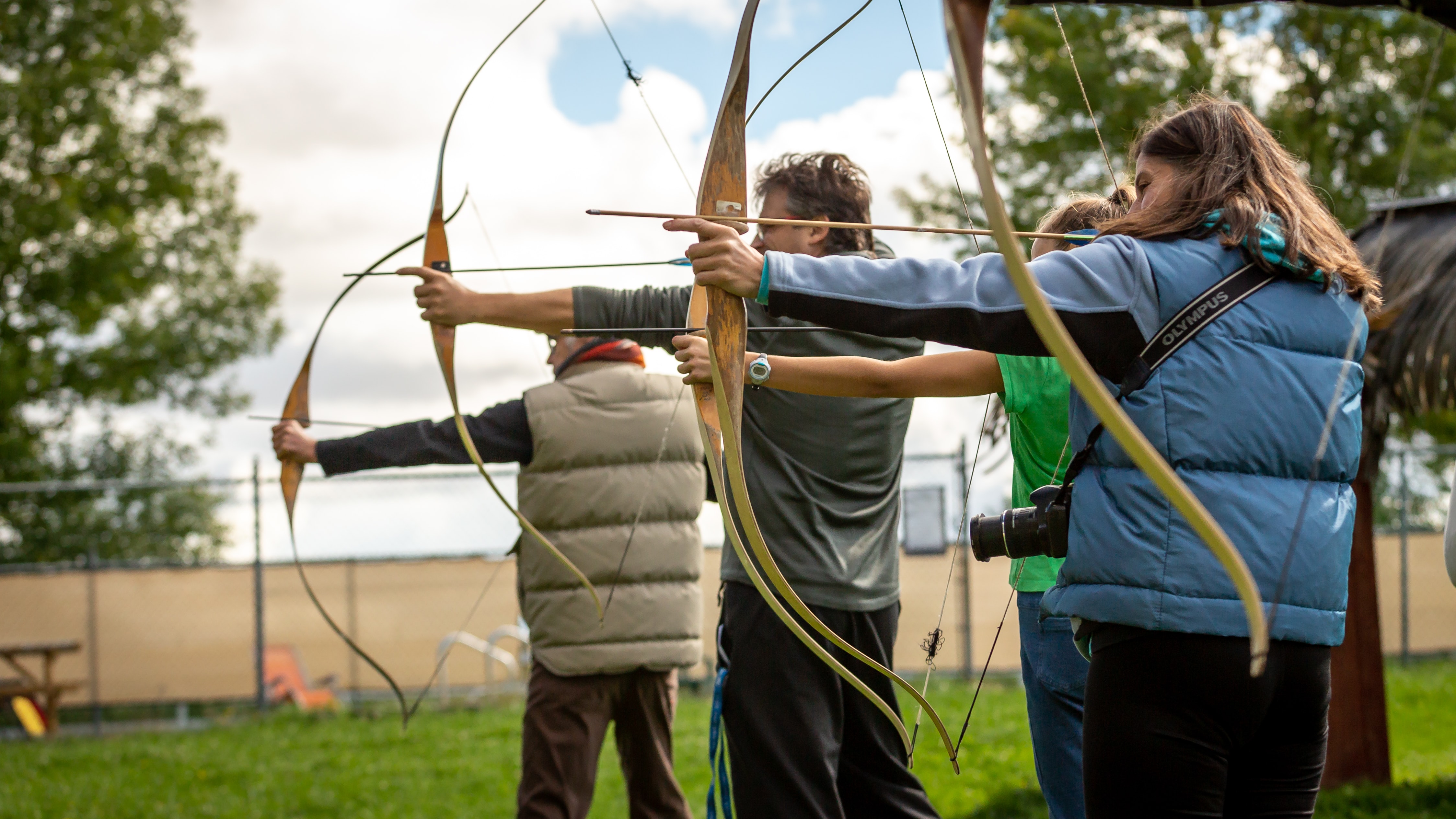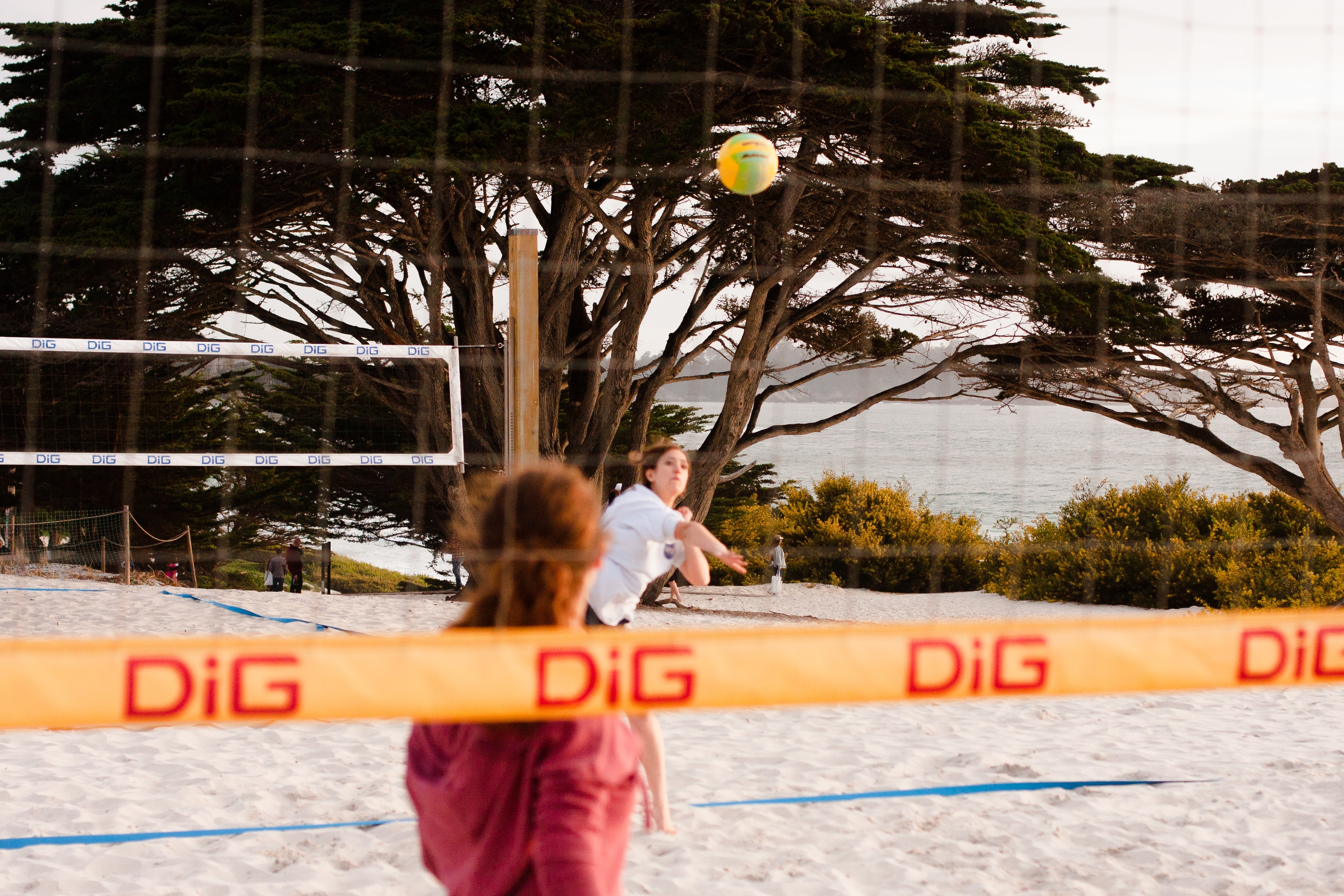 Resort Address
Address:
Vannraj Resort, Village Jamun Tola,
PO Khawasa, Dist. – Seoni,
Madhya Pradesh.
Email:
info@vannrajresorts.com
Phone No:
+91 7887889922