Our History
Vannraj is a short drive from the Turia entry gate of Pench National Park.
Derived from Vann – Forest and Raj – King, Vannraj lives up to its royal title and is the perfect base camp for discerning wildlife enthusiasts to experience the majestic central Indian forest. Located within 22 acres of deciduous forest, the lodge blends in with the surrounding landscape and indigenous vegetation with minimal impact on the surrounding flora and fauna.
About Us
Terms & Condition
1. Introduction
These Website Standard Terms And Conditions (these "Terms" or these "Website Standard Terms And Conditions") contained herein on this webpage, shall govern your use of this website, including all pages within this website (collectively referred to herein below as this "Website"). These Terms apply in full force and effect to your use of this Website and by using this Website, you expressly accept all terms and conditions contained herein in full. You must not use this Website if you have any objection to any of these Website Standard Terms And Conditions.
This Website is not for use by any minors (defined as those who are not at least 18 years of age), and you must not use this Website if you a minor.
2. Intellectual Property Rights
Other than the content you own, which you may have opted to include on this Website, under these Terms, [Sender. Company] and/or its licensors own all rights to the intellectual property and material contained in this Website, and all such rights are reserved. You are granted a limited license only, subject to the restrictions provided in these Terms, for purposes of viewing the material contained on this Website.
3. Restrictions
You are expressly and emphatically restricted from all of the following:
publishing any Website material in any media;
selling, sublicensing and/or otherwise commercializing any Website material;
publicly performing and/or showing any Website material;
using this Website in any way that is, or may be, damaging to this Website;
using this Website in any way that impacts user access to this Website;
using this Website contrary to applicable laws and regulations, or in a way that causes, or may cause, harm to the Website, or to any person or business entity;
engaging in any data mining, data harvesting, data extracting or any other similar activity in relation to this Website, or while using this Website;
using this Website to engage in any advertising or marketing;
Certain areas of this Website are restricted from access by you and [Sender. Company] may further restrict access by you to any areas of this Website, at any time, in its sole and absolute discretion. Any user ID and password you may have for this Website are confidential and you must maintain the confidentiality of such information.
4. User Agreement
Access to this website is conditional upon your valid acceptance of these terms and conditions. Please read the following terms and conditions before using the website. If you do not agree with any of these terms and conditions, you must not use this website. Any use of the www.vannrajresorts.com website, or written communication with Theme Resorts, for the objective of travel arrangements/ accommodation, confirms that you are aged 18 or over and that you have read and confirmed these terms and conditions. These terms and conditions are devised for the protection of all parties
5. Copyright
The information, text, graphics, images, sounds, links, element & all other details & software published or apart from that control in the Site ("Information") are either owned exclusively by Vannraj Resort or licensed by Vannraj Resort & except as specifically provided in these Conditions may not be copied, distributed, displayed, reproduced or transmitted, in any form or by any means whether electronic, mechanical, photocopying, recording, or otherwise, without the prior written approval of Vannraj Resort. Without limitation you may not, without such approval from Vannraj Resort, create derivative works from any part of the Site or commercialize any Information, products or services obtained from any part of the Site. Information procured from a third party may be the subject of copyright owned by that third party.
6. Hotel Reservations
The reservations feature of the Site is provided purely to help customers in determining the availability of travel-related services & products & to make rules reservations. You warrant that you are at least 18 years of age, possess the legal authority to enter into the legal agreement constituted by your acceptance of these Conditions & to use the Site in accordance with such Conditions. You agree to be financially important for your use of the Site including without limitation for all reservations made by you or on your account for you, whether authorized by you or not. For any reservations or other services for which fees may be charged you agree to abide by the terms or conditions of supply including without limitation payment of all moneys due under such terms or conditions.
The Site contains details of hotel charges and room rates (including any available SPECIAL PROMOTIONS) for hotels and resorts owned & managed by Vannraj Resort. Hotel reservation terms and conditions of booking are set out on the Site and payment will be in accordance with the procedure set out in such terms and conditions. No contract will subsist between you and Vannraj Resort or any of its affiliates in respect of any services or products offered through the Site unless and until Vannraj Resort accepts your order by e-mail or automated confirmation through the Site confirming that it has accepted your reservation, booking or order and any such contract shall be deemed to incorporate the hotel reservation terms and conditions of booking. Any other relevant terms and conditions relating to particular services or products are set out in the Site. You undertake that all details you provide to in connection with any services or products which may be offered by Vannraj Resort on the Site (including hotel room reservations) will be correct and, where applicable, the credit card which you use is your own and that there are sufficient funds to cover the cost of any services or products which you wish to purchase. Vannraj Resort reserves the right to obtain validation of your credit card details before providing you with any services or products.
What Drives Us
Our Ethos
Vannraj is committed to implementing several conservation programs to work towards undoing some of the damage including reforestation plans to expand and protect forest corridors and increase the buffer areas bordering national parks and wildlife sanctuaries. We are proud of our commitment to preserve the natural beauty of India for the generations of travellers to come. Guests today will feel this passion infused into their authentic experience at Vannraj as they take part in this commitment.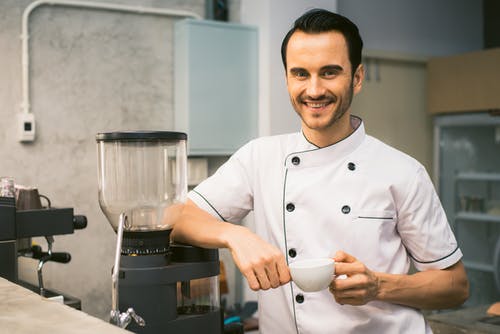 General management or administration
Resort Address
Address:
Vannraj Resort, Village Jamun Tola,
PO Khawasa, Dist. – Seoni,
Madhya Pradesh.
Email:
info@vannrajresorts.com
Phone No:
+91 7887889922